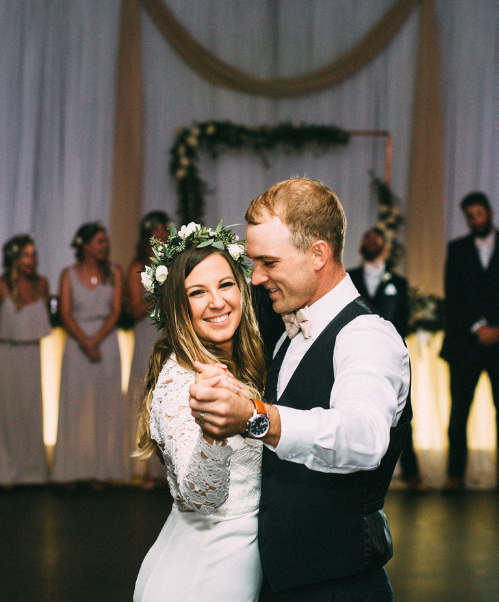 OUR MODERN RUSTIC BALLROOM
The Gemini ballroom has a story worth telling… Named Gemini meaning twin, this expansive and beautiful ballroom has many features. Inside the original building that began Club Roma's story there is so much to see. Gemini features include our historic brick wall that hosts the famous raised by wolves statue in its grand entranceway. This statue showcases the history and mission of the Club. This ballroom leads into our largest and most impressive lobby hosting 20 feet tall ceilings, naturally lit windows and glamorous chandeliers.
Inside the room you have options from enjoying the open and welcoming concept to shutting a false wall to create a cozy and close atmosphere. Parallel contemporary fireplaces create a warmth for your guests and a jaw-dropping chandelier display is sure to take your breath away. A stage for not only a stunning backdrop but a head table, live music or more can be used for multiple purposes. The ballroom can comfortably accommodate up to 120 all the way up to 500 guests.
The Gemini Ballroom can host anywhere from 100-500 guests flexibly. Easily host round or harvest tables. Flexible space for head table on staging or other.
*Please note Gemini room took on renovations in Summer 2020 and updated pictures are soon to come.
BOOK NOW
FEATURES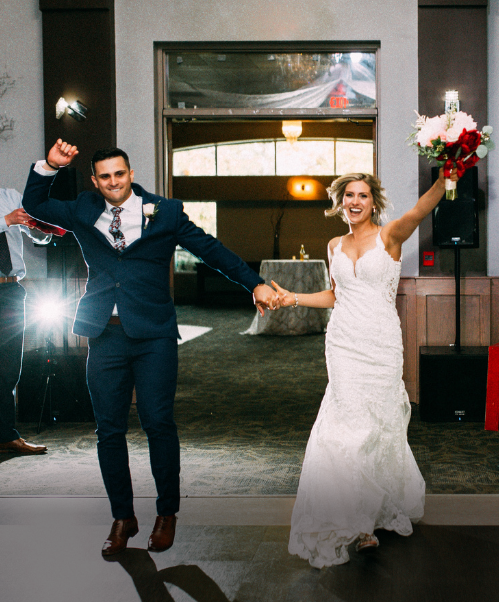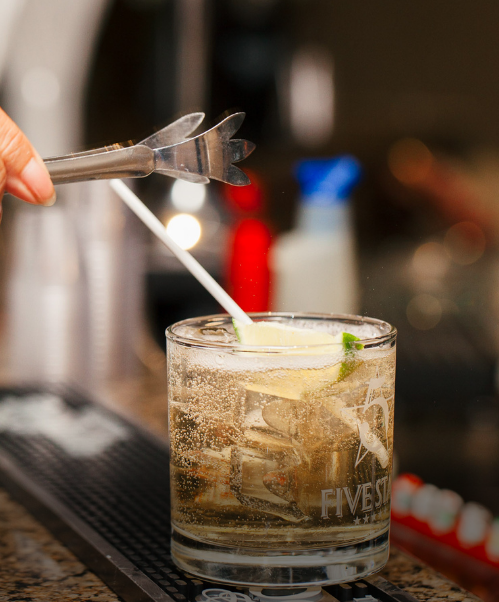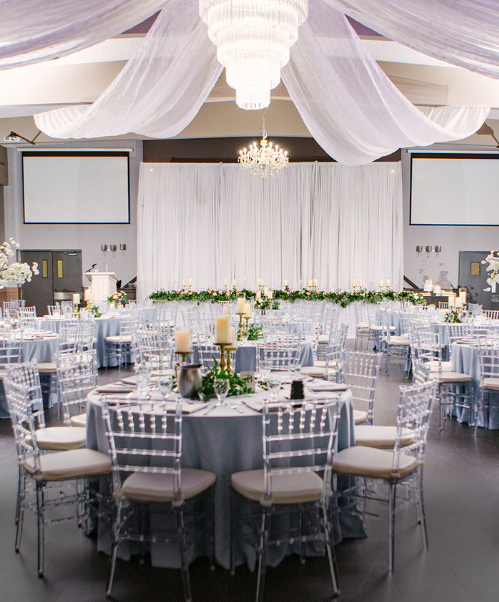 THE GEMINI BALLROOM
Did you know? The Gemini Ballroom can be enclosed with a right side false wall creating a more quaint space dependent on your headcount. This space can also act as our back-up weather dependent ceremony space. "Gemini B" is a quaint, smaller space, perfect for Sunday showers and small parties. *Gemini A + B will never be split and have 2 consequent events going on at the same time.
WE'D LOVE TO HEAR FROM YOU
To enquire further about Club Roma services, please fill out the form below.