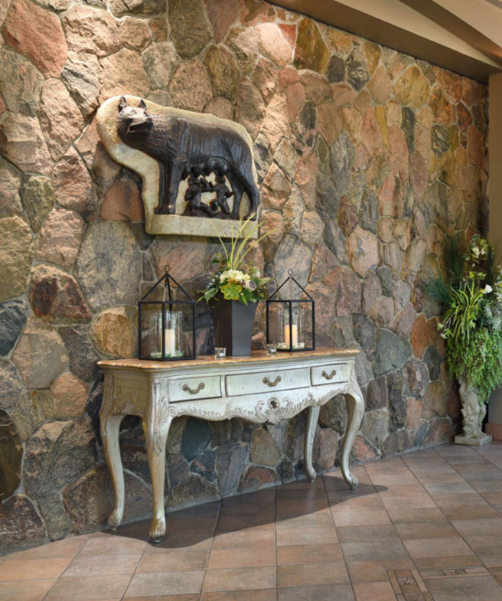 Club Roma always being a Club first has a membership program that brings together the community and like-minded others to gather for camaraderie and fellowship in an environment that is warm and inviting. The membership of Club Roma comprises more than 600 individuals from a variety of professions and trades. Our club continues to flourish due to the collaborative efforts of our member volunteers.
We value the diversity within our membership and welcome other philanthropic-minded individuals to join us in sharing the Club Roma experience. Being a Club Roma member not only means you are a valued part of the Club Roma community but membership also rewards you with numerous benefits and exclusive Club offerings.
Current Members: View our events calendar here to keep up to date with General Meetings.
Read the Club Roma Constitution here.
__
Il Club Roma, essendo prima di tutto un club, ha un programma di affiliazione che riunisce nello spirito dell'amicizia e del cameratismo, la comunità e chiunque abbia gli stessi interessi in un ambiente accogliente ed invitante. I membri del Club Roma sono oltre 600 e provengono da una varietà di professioni e mestieri. Il nostro club continua a prosperare grazie agli sforzi collaborativi dei nostri membri volontari.
Apprezziamo la diversità all'interno della comunità dei nostri soci e diamo il benvenuto alle persone con una mentalità filantropica che si uniscono a noi per condividere l'esperienza del Club Roma. Essere un membro del Club Roma non significa solo essere una parte importante della comunità del Club Roma, l'adesione al Club infatti premia anche con numerosi vantaggi ed offerte esclusive
Per chi è già membro: leggi qui il nostro calendario degli eventi per tenerti aggiornato circa le assemblee generali.
The Club Roma Mission & Vision
Club Roma exists to make a positive difference to individuals, families and the Niagara community by providing opportunities for members to maintain and promote their Italian heritage and culture. Through utilization of banquet facilities to the general public and community events, funds are generated and reinvested into our club as well as within our community via donations to local charitable organizations.
Club Roma will be valued as an essential organizational member of the Niagara community and recognized for its leadership, innovation, and commitment to members and their families by the construction of Adult Lifestyle Residences, the future home for many Italians, who in their later years wish to maintain a connection to the Club Roma culture.
__
La Missione e la Visione del Club Roma
Il Club Roma esiste per fare la differenza in modo positivo per gli individui, le famiglie e la comunità della regione del Niagara, offrendo l' opportunità ai membri di mantenere e promuovere il loro patrimonio e la loro cultura italiana. Attraverso l'utilizzo delle strutture per banchetti aperte al pubblico e gli eventi della comunità, vengono generati i fondi poi reinvestiti nel nostro club e nella nostra comunità tramite donazioni a organizzazioni di beneficenza locali.
Il Club Roma è apprezzato in qualità di membro organizzativo essenziale nella comunità della regione del Niagara. La sua leadership, l'innovazione e l'impegno nei confronti dei membri e delle loro famiglie sono anche dimostrate dalla costruzione di Adult Lifestyle Residences, la futura casa per molti italiani che, nei loro ultimi anni, desiderano per mantenere un legame con la cultura del Club Roma.
The Club Roma Purpose
As the hub of Italian culture in St. Catharines, Club Roma deems it paramount that Italian culture and language be kept alive through its regular planned activities for the benefit of members and all other interested parties.  Further, by developing and maintaining a seniors residences, Club Roma will make available living facilities for aging members.
Club Roma will continue to be the place where members will want to gather for camaraderie and fellowship in an environment that is warm and inviting.  Thus, Club Roma is committed to being proactive in keeping current with the evolving times to ensure continuity.
As a good corporate citizen, Club Roma will continue to give back to the community with its charitable offerings of volunteers, facilities and funds for those in greater need.
__
Lo scopo del Club Roma
In qualità di fulcro della cultura italiana a St. Catharines, il Club Roma ritiene fondamentale che la cultura e la lingua italiana siano mantenute vive attraverso le sue attività regolari a beneficio dei membri e di tutte le altre parti interessate. Inoltre, sviluppando e mantenendo residenze per anziani, il Club Roma mette a disposizione strutture abitative per i soci anziani.
Il Club Roma continuerà ad essere il luogo in cui i soci vorranno riunirsi per il cameratismo e l'amicizia in un ambiente confortevole ed invitante. Pertanto, il Club Roma si impegna ad essere proattivo nell'essere al passo con i tempi in evoluzione e garantire continuità.
Da buona impresa cittadina, il Club Roma continuerà a supportare la comunità, offrendo a scopo di beneficenza volontari, strutture e fondi per chi è più bisognoso.
What does it mean to be a Club Roma member?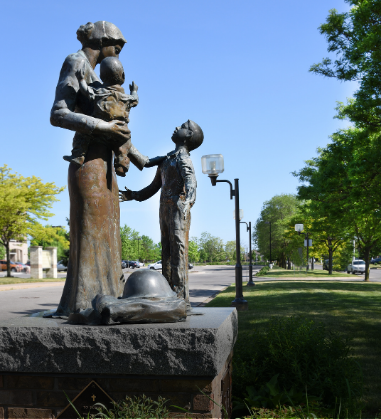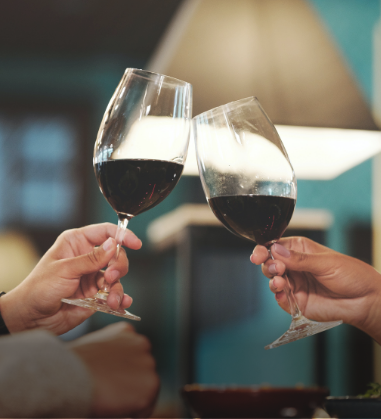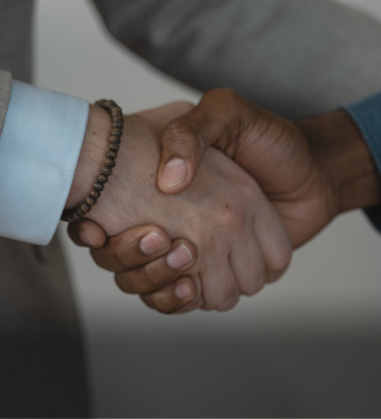 WHY BECOME A CLUB ROMA MEMBER?
Becoming a Club Roma member consists of  many privileges and exclusive access to one of St. Catharines leading event venues & membership clubs. Being a non for profit organization with a rich history, strong values and a caring community, a membership at Club Roma is held at high esteem and with much respect.
As a world-class facility, our Club culture and atmosphere provides you with a level of comfort that makes you feel at home. Club Roma offers a variety of cultural events and special Club functions throughout the year to celebrate the diversification of our heritage and membership.
With many benefits ranging from:
Scholarship opportunities & grants
Loyalty programs
Exclusive access to membership areas and events
Discounts & preferred rates
Access to the many Club Roma committees, networks, groups and gatherings
The Club Roma membership community continues to grow as Club Roma prospers and with that Club Roma members continuously regularly receive more benefits as well as the honour of being a part of such an enriching organization.
_
PERCHE' DIVENTARE MEMBRO DEL CLUB ROMA?
Diventare un membro del Club Roma offre molti privilegi e l'accesso esclusivo a una delle principali sedi di eventi e migliore club privato di St. Catharines. Essendo un'organizzazione senza scopo di lucro con una ricca storia, valori forti ed una comunità solidale, l'appartenere al Club Roma è tenuto in grande considerazione e con molto rispetto.
In quanto struttura di prim'ordine, la cultura e l'atmosfera del nostro Club offrono un livello di comfort che fa sentire a casa propria. Il Club Roma organizza una varietà di eventi culturali e funzioni speciali del Club durante tutto l'anno, per celebrare l'eterogeneità del nostro patrimonio e dei nostri soci.
Questi i molti vantaggi dell'essere membri:
Opportunità di borse di studio e fondi per progetti accademici
Programmi fedeltà
Accesso esclusivo ad aree ed eventi per gli associati
Sconti e tariffe speciali
Accesso ai tanti comitati, reti, gruppi e raduni del Club Roma
La comunità dei membri del Club Roma continua a crescere man mano che il Club Roma prospera e con ciò i membri del Club Roma ricevono regolarmente più vantaggi oltre all'onore di far parte di un'organizzazione che offre l'opportunità di tanti benefici.
WE'D LOVE TO HEAR FROM YOU
To enquire further about Club Roma services, please fill out the form below.