Miss Club Roma 2021: Grace D'Achille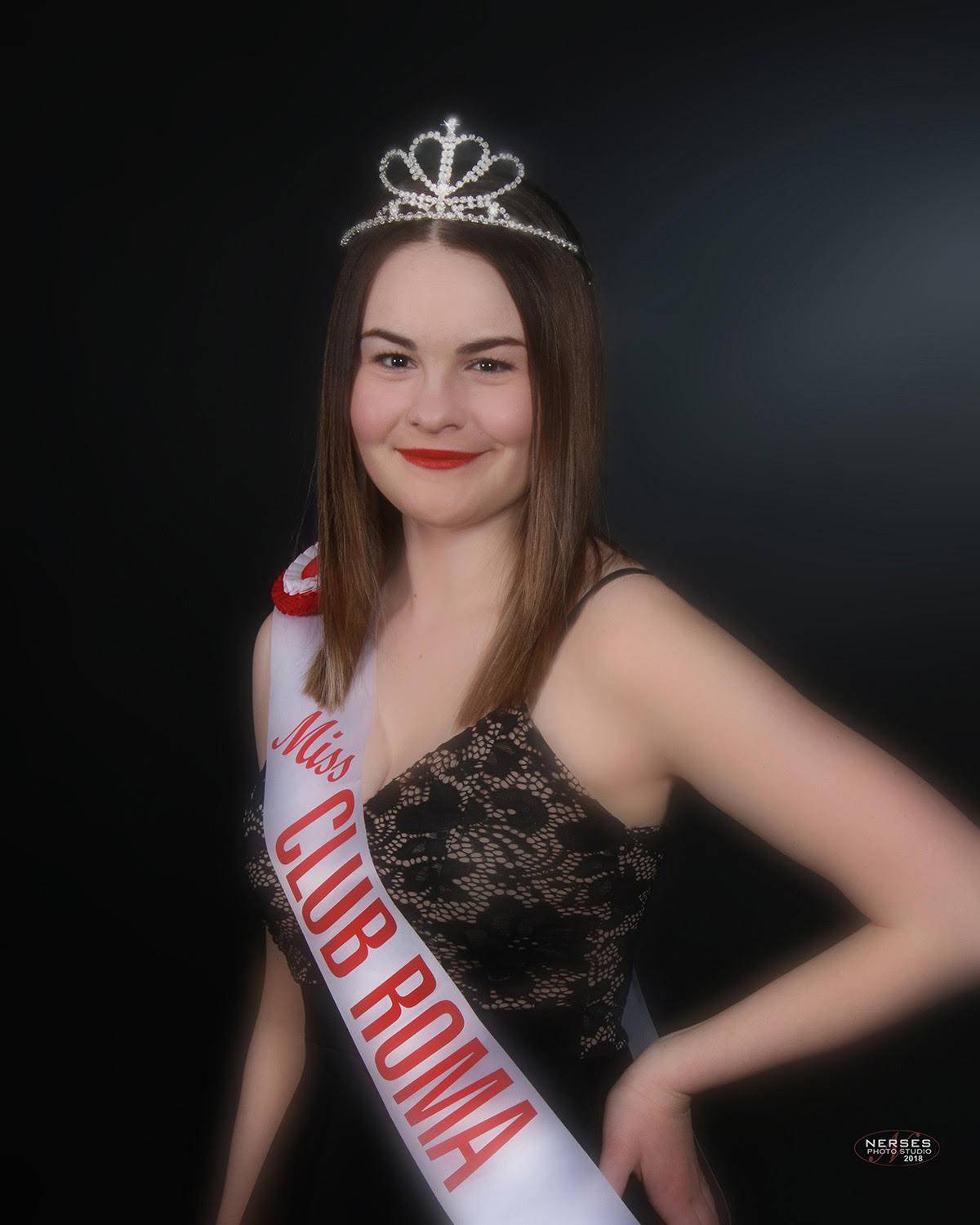 The main role of Miss Club Roma is to be the Ambassador for the Club. Miss. Club Roma attends Club Events as required. She represents Club Roma at the St. Catharines Folk Art's Festival and participate in the Annual Grape & Wine Festival Parade.
The prerequisite for becoming a contestant is to be of Italian Nationality or of Italian descent between the ages of 16 to 21.

Our current Miss Club Roma is…
Grace D'Achille
Grace is currently in her fourth year at McMaster University, completing her Bachelor of Social Work. Grace grew up in St. Catharines and has been attending Club Roma events since she was little! She has been our current Miss Club Roma for 2.5 years now. Her hobbies include playing the guitar, spending time hiking outdoors and watching movies and her favourite food is pasta of course! 🍝❤️]