All things Roma & More…
Wow, Club Roma has everything!
---
---
---
---
Catering: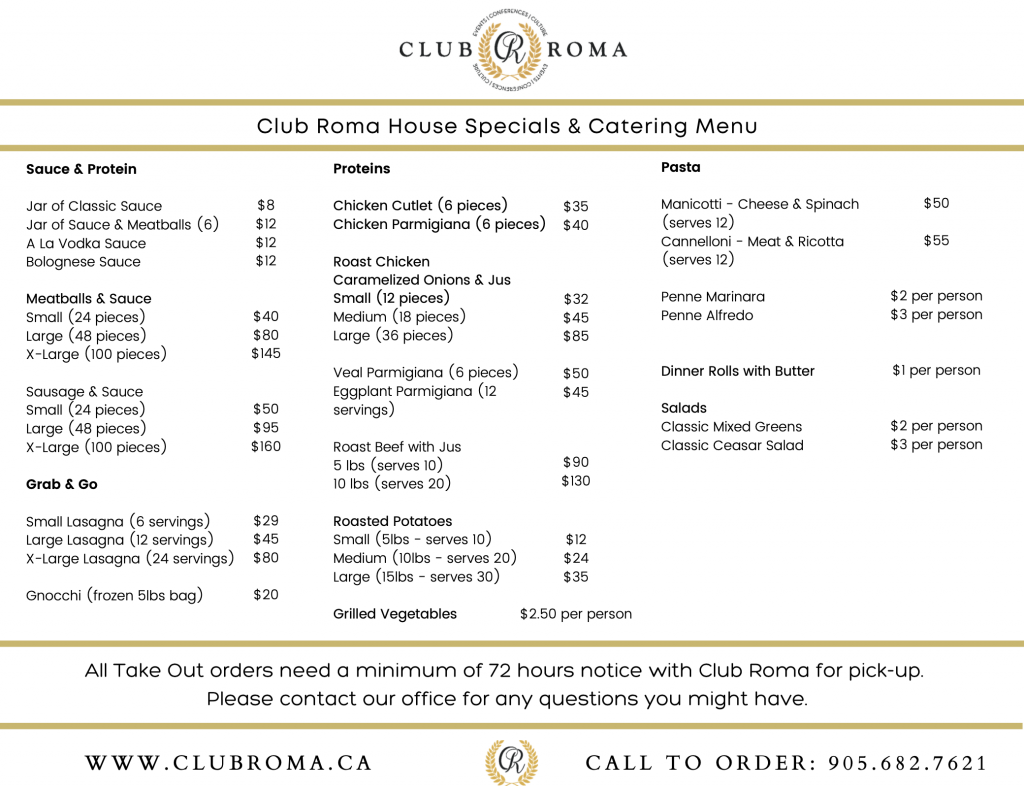 Download our FULL menu of freezer items and catering items here. Please note we recommend calling to get the most up to date information on stock.
Interested in ordering or in more Catering options?
Please call to place a catering order, all catering orders need a 72 hour notice.
Call 905 682 7621 to order catering & to get more information.
---
Our On-Site Restaurant:
For La Terrazza Bar & Bistro (our on site restaurant) to make a reservation please click here
---
Stay the most up to date on our Facebook page for pop up promotions & more! Click here.